Are you addicted to WhatsApp? Wasting too much time on being online and chatting with friends? Want to get rid of WhatsApp Addiction? Then this post is for you. For the solution, the two options you have is to quit whatsapp or temporarily disable whatsapp account for a short period.
Well, quitting WhatsApp may be tough for you. Though, whats good for you is just disabling it. Hence, no frequent beep sounds, no waiting for the messages, no wasting of your precious time and you getting enough time to concentrate on your work.
I hope you read the previous post about Recovering Accidentally deleted WhatsApp Messages from the automated backup file, if you missed the post you can read it here. Now lets come to the topic and here is the procedure. Read on to know how.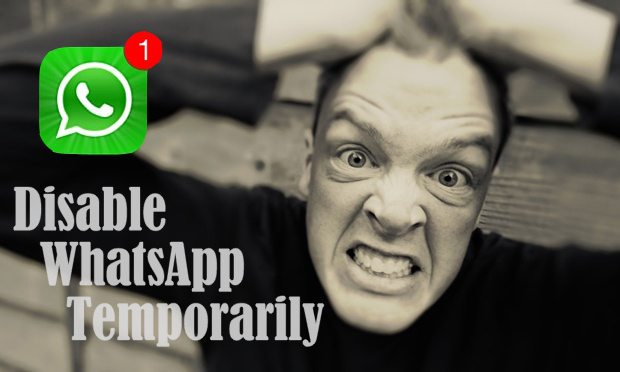 How to Temporarily Disable WhatsApp Account
You all know that whatsapp officially doesn't comes with a disable option. However, some tweaks can be used to make it disabled on your smartphone. So that you will be free from text notifications.
1. On your Android Phone tap on Settings and select Apps
2. Then from the tabs, tap Running and select WhatsApp
3. Then tap on Force stop
Now, no irritating notification you get and you will be able to stay away from whatsapp. Keep this in mind that, your fiends can still send you text messages, but you will not see them unless you open whatsapp.
Recommended Post