When your wifi network is open, everyone may be able to use without your permission. So what actually everyone do? Secure it with password protection. But this will not help if they are using any wifi hacking methods. One thing that you can do is hiding your network from others.
Here I will show you how to hide your Wifi network SSID from your neighbours. So that they fail to get direct attention of your network name.
The method for hiding your SSID may be different for different wifi router. Here I am showing it of my D-Link Wifi router.
How to Hide Your WiFi Network
Step 1: First of all you will need to sign in to your router. For that enter your local IP address of your router. It will be 192.168.1.1, if nothing appears check your router manual for getting the IP address.
Step 2 : Now a popup will come asking your username and password. Enter the login details. If you are not set username and password, try admin in both fields it may be the default. Else again check your manual for default settings.
Note: If your login details are default, its recommended to change it as soon as possible.
Step 3 : Click on Wireless, then find the option 'Hide Access Point'. Uncheck it. For some other routers it will be named as SSID broadcast. If you are using a different router find this option and uncheck it.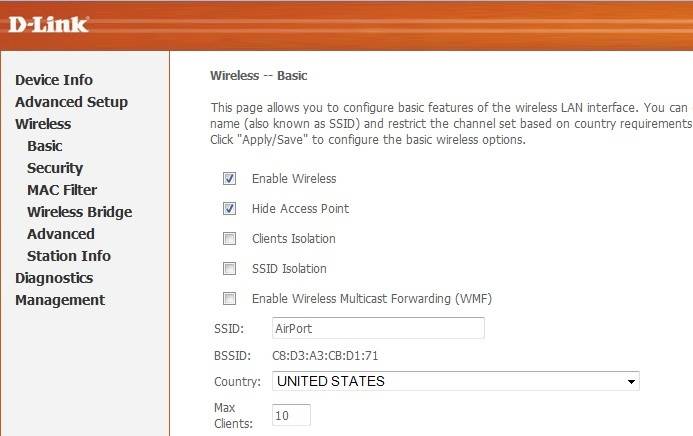 That's all the things you need to do. Now non of others will find your network in a direct network search. However, your wifi connection is still insecure that, a network scanner can find your wifi network without difficulty. Though this method can prevent access to your network to an extent.
If anyone want to connect to this hidden wifi network, they should manually add wifi network. For this follow the below procedure.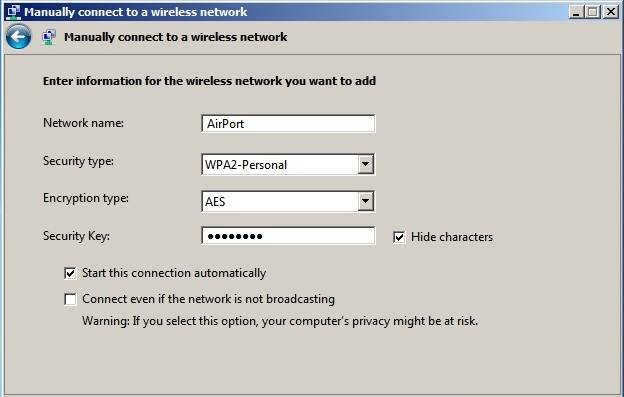 Open Network and Sharing Center > Setup a new connection or network > Manually connect to a wireless network. Enter the detail of your wifi such as Network Name (SSID), Security type, Encryption type and Security Key like picture shown above. Now the device will be connected to wifi network.