This post explains john gba lite how to use guide and review. You know that John Gba lite is one of the best gba emulator for android. It let you to play any gba games like pokemon on your android phone without the buying the gba console. So you will be able to play your favorite gba game on this john gba lite emulator. Read on to this john gba lite guide to know how to use it on your android smartphone.
The john gba emulator comes with two versions one is free and other is paid version ( costs $1). Here i am testing the free version which is john gba lite. You can follow this guide to know more about it and learn how to use this gba emulator.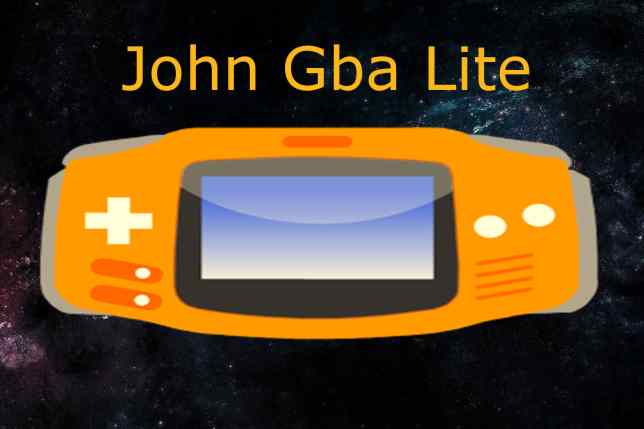 John Gba Lite How To Use
Follow these steps below.
1. First you have to download the john gba lite from google play store. (skip this if you already downloaded the app)
2. Once you are downloaded the John gba lite app, just open it.
3. Here you want to load the gba rom to play on john gba lite. Download John gba lite pokemon roms from here.



4. After you download the desired gba rom, click on the search button from the apps home screen.
5. Here you will see the downloaded gba rom file. for example pokemon x and y. And click on it.
6. Finally, your gba game will start now and you will be able to play the game on john gba lite without problems.
Thats the John gba lite how to use guide. Playing gba games on john gba is really awesome. If you want to play more games. just download more gba roms and add it to this emulator. It will show up on the john gba home screen.
John Gba Lite Review & Features
As you know John gba is an android emulator for gba games developed by John Emulators. The app will work on all android versions running 4.0 and above. This is purely a gba emulator, thus you wont be able to play gameboy and gbc games.
When playing games, it works everything as really smooth. And i feel this as really stable version. You must try it on your android any let me know if you find any problems with john gba emulator.
The emulator uses original gba engine, this is one of the main feature of the emulator. And it also supports cheats using codebreaker and gameshark.  It uses high quality rendering and comes with virtual On-Screen keyboard.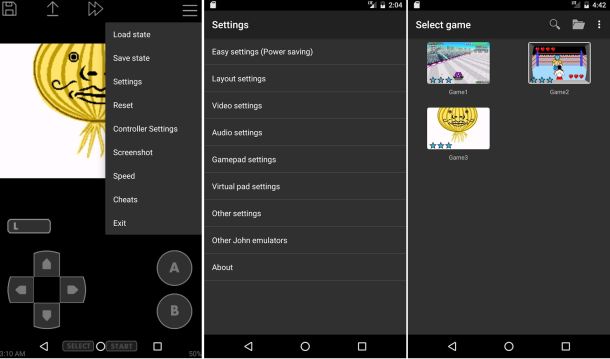 Moreover, you can just download the roms and the emulator will search your storage and sd card and loads it to you. Also saving the current state of the game is possible in the john gba lite emulator.
Additional features included in the john gba emualtor are customizable keys, fast forward and slow down, turbo buttons, screenshot, Bluetooth and Dropbox support.
John Gba Lite How to use Tutorial Minimum Requirements
In order to run the john gba emulator your android device need android 1GHz dual core processor and at least 1gb of RAM. It runs on all android smartphone with version 4.0 or above. The current version is John gba Lite v3.62 and the app gets updated on regular basis.
Recommended : Nds4driod roms download
I think you all liked this John Gba lite how to use guide. If you find any problems or have any queries please use the comment section below.